Fastnacht Family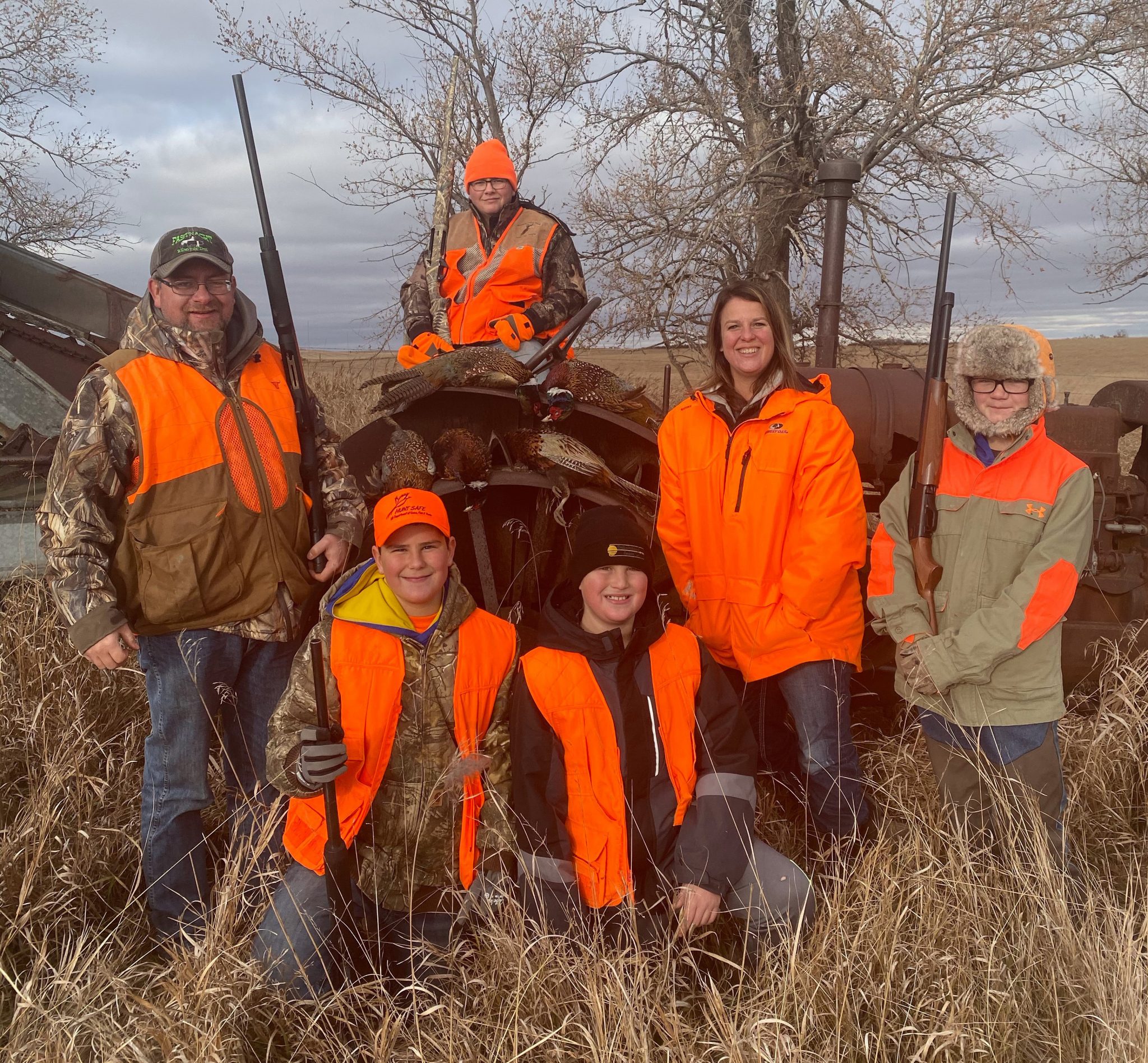 By Lura Roti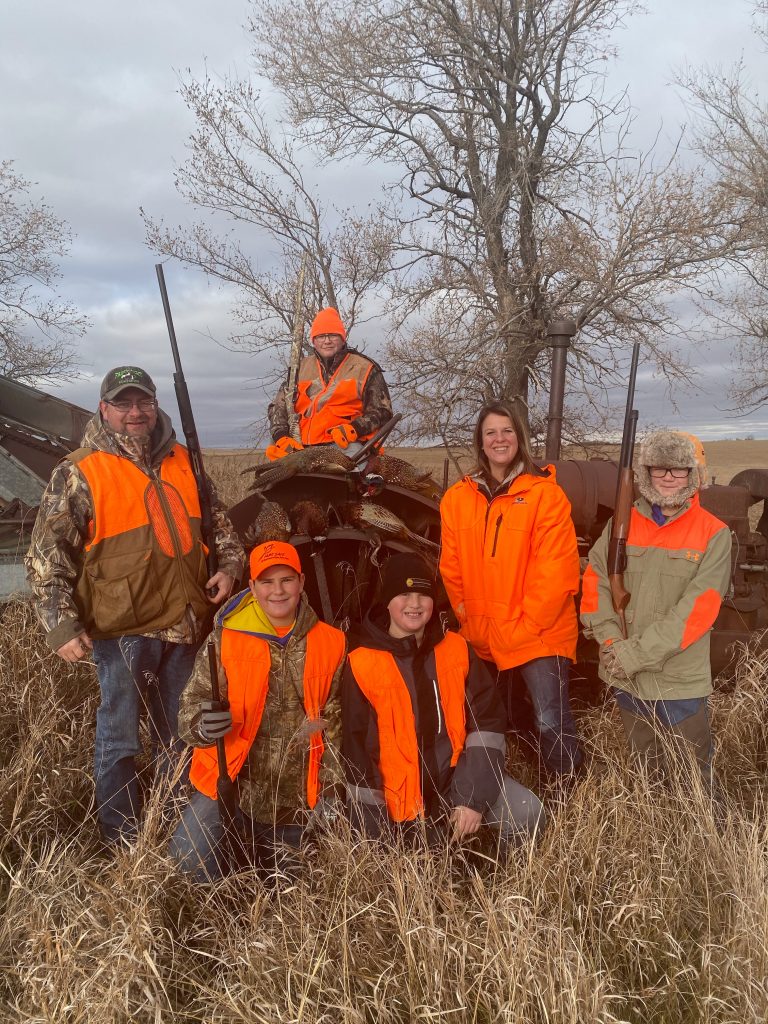 While boredom may have set in for some teens remote schooling this spring, this wasn't the case for Tyler Fastnacht. Tyler, his brother and stepbrothers spent the last eight weeks of the 2020 school year helping their dad, Shane, and grandpa with calving, feeding and starting to work with their show pigs.
"We're never bored on the farm. There's always something to do – feeding cattle, calving, moving cows," explains 17-year-old Tyler of life on his family's Wessington Springs cattle operation.
Shane says having the boys' home during calving season was a silver lining to the pandemic. "This calving season went really well. About as good as we've ever had it," explains Shane, a fourth-generation farmer.
Along with extra help, the weather cooperated and Shane, who typically travels a lot with his off-farm career as a regional plant protection strategy lead for an ag retail and distribution company, was stranded, working entirely from his farm office due to COVID.
Raising cattle on the farm where he grew up is what Shane always wanted to do. "I have a passion for cattle. I like watching the lifecycle – how a calf is born and turns into a 700-pound steer. It is fun to see the progress in animals."
He values the opportunity he has to share this experience with his and Julie's sons. "To me it's the work ethic we are teaching them. They are busy. They are hands-on. They help with feeding, calving, working calves, help calve out heifers, bed barns, bed calf shelters – they are very actively involved," he says.
Shane explains that their sons don't just help with chores, they are financially connected to the cattle. "They have skin in the game," he explains.
With their sons so involved in the farming operation, Shane says it's important that their cattle not only calve easy but are gentle. So he seeks out docility. "If I have a wild cow, it gets sold. I breed tame cows, with calving ease and growth – in that order."
Julie adds that in addition to work ethic, taking care of livestock teaches their sons compassion. "The kids are learning how to be nurturing and take care of something other than themselves," says Julie, a K-12 music teacher. "It is teaching them how to not be so self-centered."
Her oldest son, Blake Miller, 13, agrees. "Tyler and Troy taught me how to walk my pigs and how to take care of them and show them," explains the eighth grader, who is currently training two show pigs.
Blake, his brother, Brett and step-brothers all enjoy showing livestock. "Showing livestock gives me something to do in the summer," explains 14-year-old Troy. "I enjoy watching the animal grow up and progress and get bigger and better."
To get their pigs ready for show, the brothers spend a lot of time walking their pigs. "It's something I look forward to doing every summer," says sixth-grader, Brett, who is busy training his show pigs, Gizmo and Big Boy, to walk.
Julie and Shane met when she moved to Wessington Springs 12 years ago to teach. Julie had been teaching high school music in Washington state when the financial crisis of 2008 forced large budget cuts in the school system where she worked.
She was attracted to the position in Wessington Springs because it provided her the opportunity to teach all grade levels.
"I like being able to teach all ages –"And honestly, after being separated from my students because of the pandemic, I realize how much I enjoy interacting with kids of all ages and sharing my passion of music with them. Being in this situation with COVID made me realized that my fire, what I love about teaching, is being able to see their faces light up and see them being excited about music."
Aside from her teaching career, she adds that being married to a farmer, has given her a great appreciation for farmers and cattle producers. "It has really opened my eyes. I have an understanding of the work that goes into the end product."
Shane loves the work that goes into raising cattle. And he appreciates his off-farm career because it allows him to afford to raise cattle. "My passion has always been here, but unfortunately, I probably can't make a living doing it," he says. "We are in a sad place today because many farmers can't afford to not have an off-farm job."
His dad, Jerry, agrees. "I feel good that all my sons are farming. Unfortunately, they all need off-farm jobs because with farming, you can hardly make a living."
At 79, Jerry has farmed his entire life. Like his son, Shane, his passion is with the livestock side of things too. "I like cattle the most. I just like seeing a new calf or colt or lamb."
Shane bought the farm from his dad and mom when they were ready to move to town a few years ago. Even though he lives in town, Jerry and his wife, Diane, a recently retired librarian, make a daily trek to the farm. "It gives us good exercise. It seems the harder I work, the better I feel."
And with his typical work travel schedule, Shane says he relies on his dad to help with chores. "If they can't get to the farm because of a storm, I do their chores. If I am traveling for work, he helps do mine. Neither of us could survive without each other's help."