Farm Safety Quiz Bowl – Congratulations to Platte-Geddes FFA Chapter!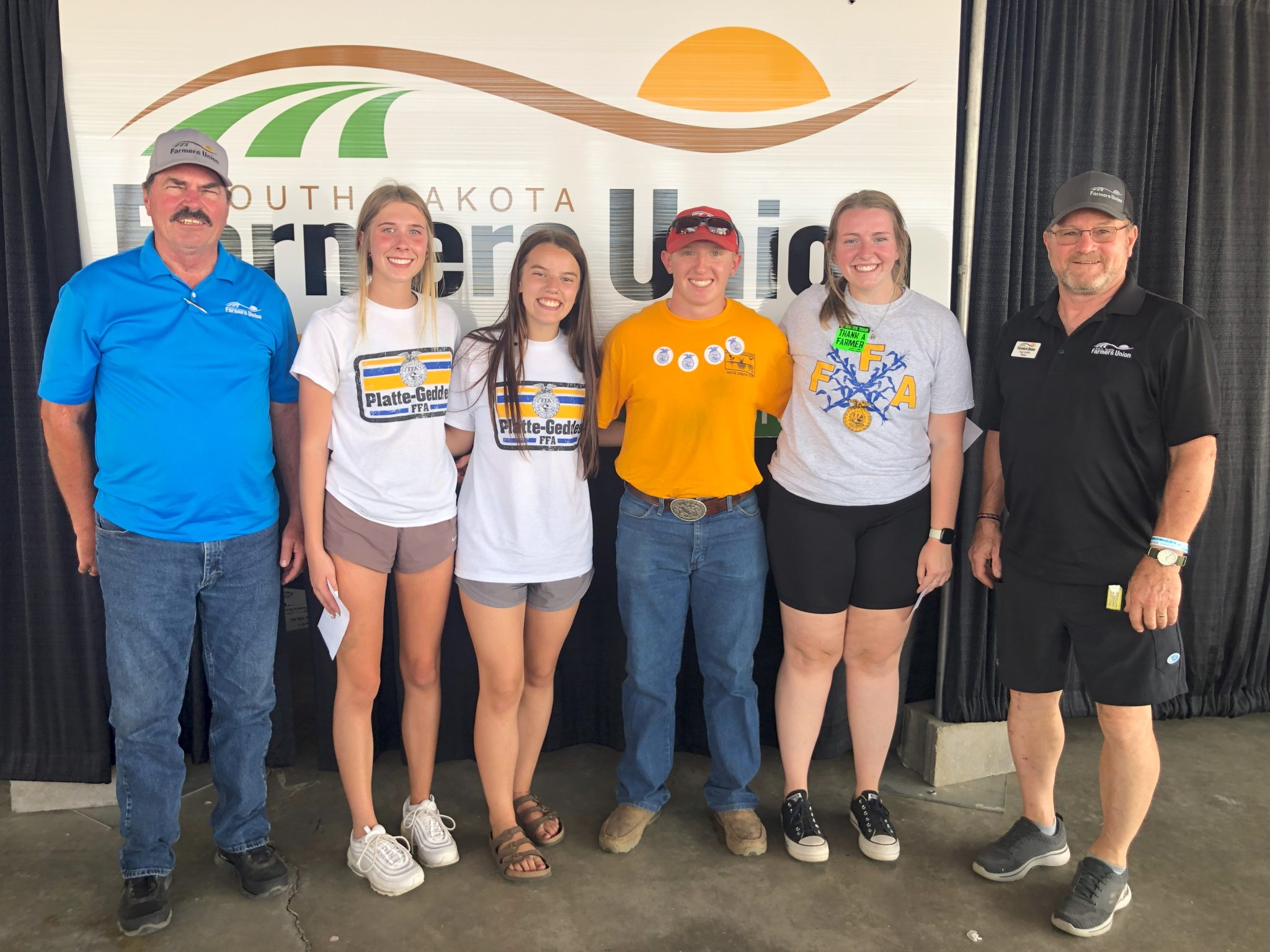 The South Dakota State FFA Competition included 22 teams from across South Dakota:
Alcester-Hudson, Gettysburg, Hitchcock-Tulare, Beresford, Sisseton, Chamberlain, Selby, Burke, Iroquois, Wessington Springs, Platte-Geddes, Redfield, Wolsey-Wessington, Viborg-Hurley, Kimball, Dell Rapids, Garretson, Parker, Parkston, Milbank.
Making safety awareness fun
What is the leading cause of weather-related deaths?
Do you know what kind of fire extinguisher should be carried in a combine?
What does Hydrogen Sulfide smell like?
Safety is of paramount importance on farms and ranches, where people work daily with complex equipment, unpredictable animals and cranky Mother Nature. Knowing how to avert accidents and react to them, should they occur, is essential. SDFU helps make this fun, with the 'Team Up For Safety' Quiz Bowl.
This competition involves teams from South Dakota FFA chapters competing to answer questions about health and safety on the farm. Hundreds of people are hurt or killed on farms and ranches every year. Quiz Bowl helps young people learn safety strategies, in a fun and engaging way, that could one day save their life or the life of a loved one.
The first round of the Quiz Bowl is held each spring during the state FFA Convention in Brookings. The finals will be held during the South Dakota State Fair in Huron.
Need more information? Contact Rocky Forman at 605-554-3025