Grassroots efforts that make an impact
South Dakota Farmers Union Policy
SDFU works to protect and promote the interests of farmers and ranchers by taking a leadership role in advocating for farming, ranching and agricultural interests across the state. We strive to keep our members aware of key issues and to advance their best interests within lobbying and legislative forums. To be effective on our members' behalf, it is essential that our members be involved in the organization, become knowledgeable on the issues that impact their work and lives and communicate their needs to us. Help us represent you and work toward your goals.
---
Make Your Voice Heard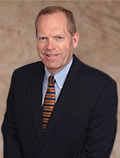 South Dakota Farmers Union is a grassroots membership organization, that means members create the policy the organization works from. SDFU is available to answer policy and legislative questions and will work with members to craft policy beneficial to the organization and its members. The policy is a fluid document that can be changed each year by delegates to the state convention. Get involved in Farmers Union and you and other members can set the direction of the organization.
Contact Mitch Richter, SDFU Lobbyist, at 605-360-1370 or email him with any questions.