Summer Internship
The best summer job in South Dakota!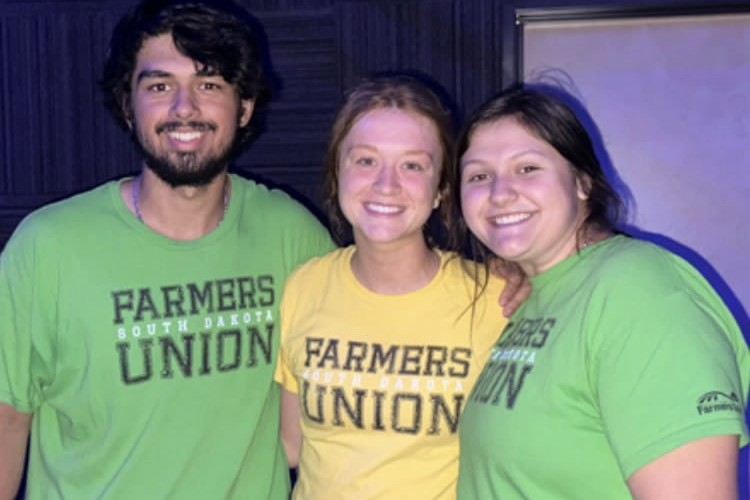 Each year the South Dakota Farmers Union hires outgoing and energetic young people to serve as summer interns. Interns help plan and facilitate county, district and state youth camps for kids ages 6-18, including marketing, promotion and follow-up. They organize games and activities and teach at these summer camps around the state, emphasizing cooperative philosophy, agriculture, stewardship, citizenship and other life lessons. Nearly 2,000 South Dakota youth participate in the South Dakota Farmers Union camps every summer.
Intern responsibilities in conducting camps include recreational activities, crafts and sometimes music and plays. A Farmers Union or agriculture background or membership is helpful, but not required. This position is perfect for students pursuing agriculture, education and child development majors, however, it is not limited to individuals involved in those studies. SDFU will work with the intern's college or university on applying college credit for this internship.
Requirements
Statewide travel is required with a company vehicle and any expenses incurred while on the road will be covered
A valid driver's license and safe driving record are required
A desire to work with young people and volunteers, the ability to teach simple lesson plans, lead others and the capacity to be creative is helpful
Interns must be available mid-May and work until late August
Duties
Interns are directly supervised by the State Education Director and perform various office duties (computer work, mass mailings, phone calls) necessary to run the Youth Camping Program. Housing in Huron will be provided by Farmers Union if needed.