SDFU Initiatives
Actively protecting our industry and way of life
---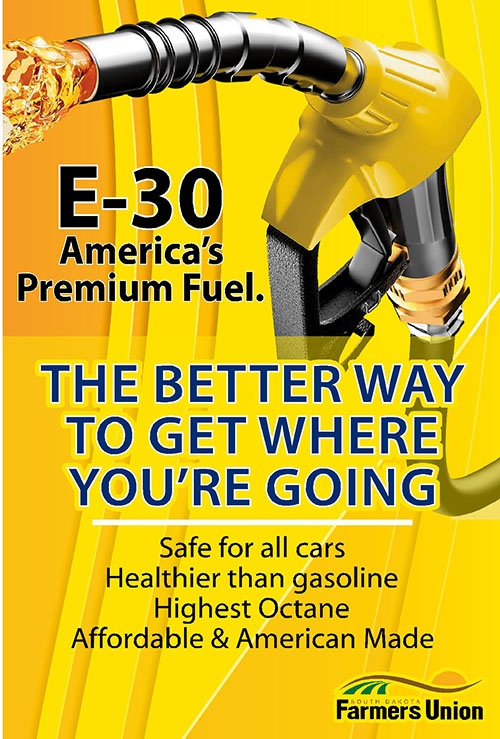 Premium E-30
South Dakota Farmers Union wants all auto owners to know they can legally save $4-$15/tank, support our troops and grow our local economy by purchasing 94 octane premium E30's, providing more power, cleaner engines and dramatically fewer poisonous tailpipe emissions identical to those found in cigarette smoke.
---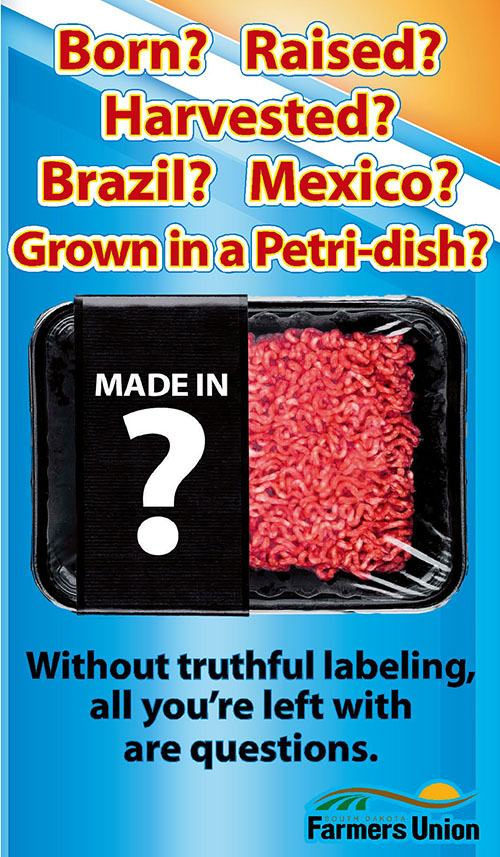 Country of Origin Labeling
The message of Farmers Union, and those in support of Country of Origin Labeling, focuses on consumer rights and a rancher's ability to differentiate their product in the marketplace. We argue that it is the consumer's right to know where their food comes from.
Moreover, ranchers are proud to tell the consumer that their meat products are born and raised American products. Surveys by numerous organizations have repeatedly shown that consumers support COOL, with some counts as high as 95%! When COOL was threatened by a WTO ruling, over 200 consumers, farm, ranch, rural and community groups signed a letter supporting COOL.
We believe AMERICAN CITIZENS, not the business sector, have the right to dictate AMERICAN POLICY. We believe AMERICAN CITIZENS have the right to know where the food they eat comes from. That's why we have labeling laws on products like fruits, vegetables, nuts and more. We even have labeling laws for the shirts on our backs. Why shouldn't the meat we eat be held to the same standard? Especially considering that more than 60 other countries and the European Union have adopted similar, and in some cases more strict, labeling laws. American products are being labeled in countries around the world, but are no longer labeled here at home. Think about that.
---
Cell-Cultured Protein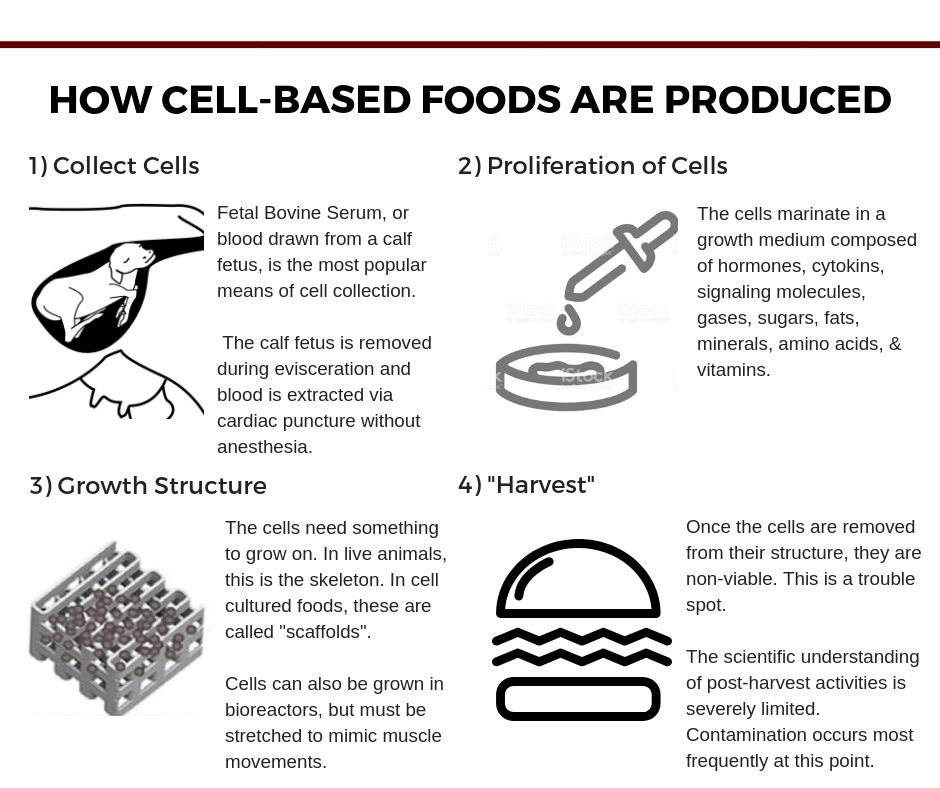 Technology has advanced to where proteins are able to be produced using cell-cultured technology. A major issue with this new technology is how the proteins will be labeled. The livestock industry does not support labeling foods produced using animal cell culture technology as meat. The term meat is our brand, applied to a product that livestock producers have worked for generations to perfect. We also believe that consumers have the right to know what they are eating. A product that has been developed in a petri dish or other media with the same label as livestock–cattle, pork, chicken, turkey, fish–raised and harvest in the traditional way, could dissolve trust between consumers and livestock producers.
---
Farm Bill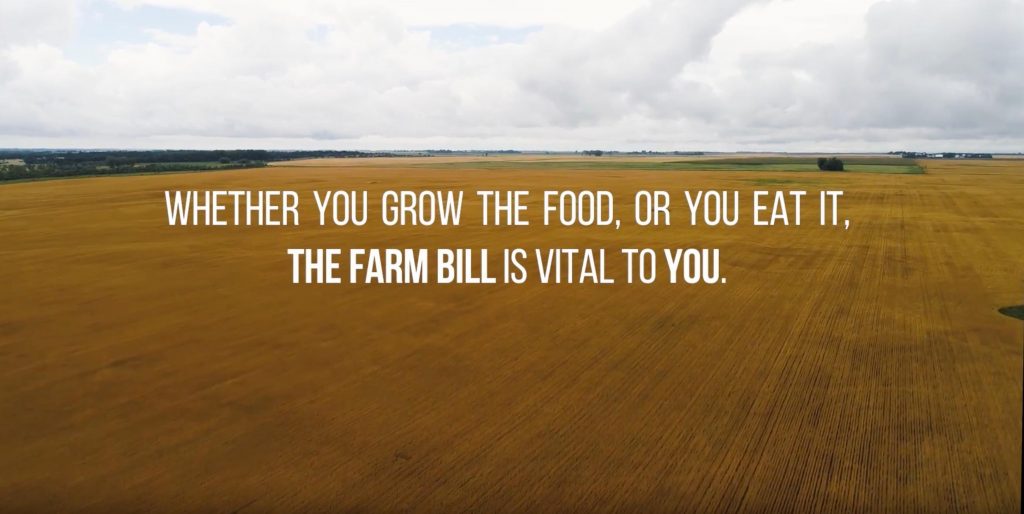 The Farm Bill is America's most important farm and food legislation, and it needs to be a strong piece of legislation to truly help our farmers, our land and environment and our consumers. South Dakota Farmers Union works hard to ensure America's Farm Bill is best for our members and consumers.
President Donald Trump signed the 2018 Farm Bill into law, authorizing and funding America's farm and food programs through fiscal year 2023. Though there is still significant work to be done to improve our food system, many of the provisions included in the bill are victories for Farmers Union members.