Advocating for Ag Looks a Bit Different in 2020
Advocating on behalf of South Dakota's family farmers and ranchers kept 35 S.D. Farmers Union (SDFU) members busy September 14-18 during the National Farmers Union (NFU) 2020 D.C. Virtual Fly-In.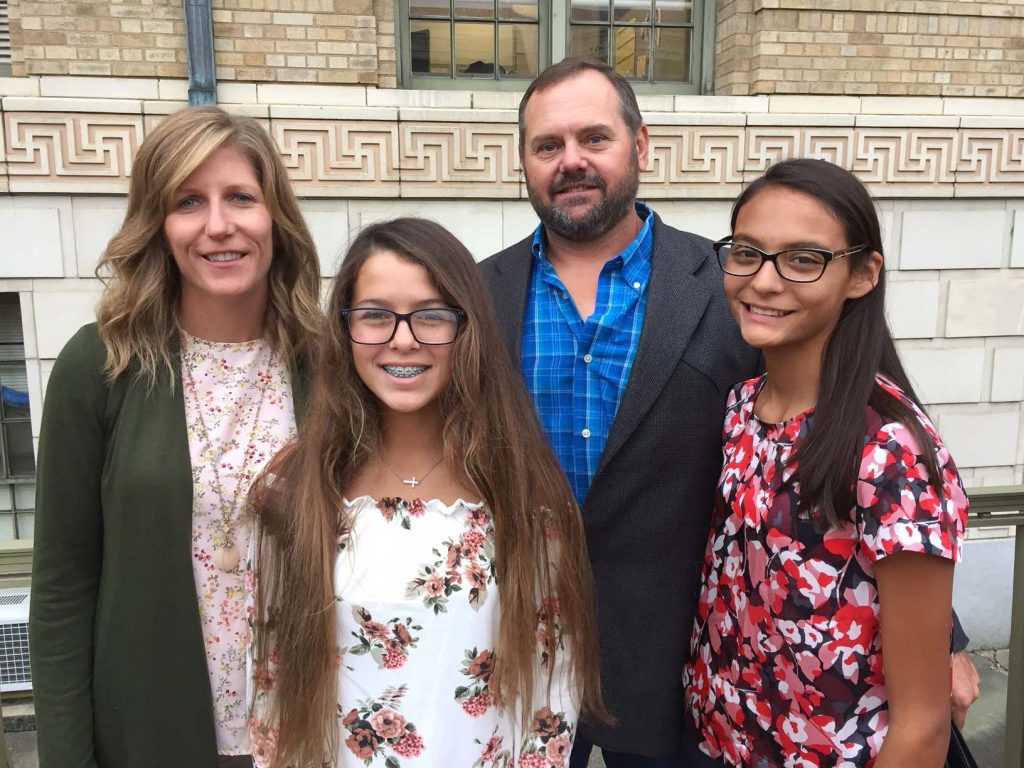 "The power is with the people, if the people will just get involved," explains Gregory cattle producer, Brett Kenzy. "They are our representatives. They are supposed to represent me. If I don't speak up, they cannot represent me."
To ensure representatives from across the nation have a clear understanding of issues facing family farmers and ranchers, South Dakota's members joined with nearly 400 farmers and ranchers from across the U.S. and met virtually with Congressional leaders from across the nation as well as Senate and House Agriculture Committee members.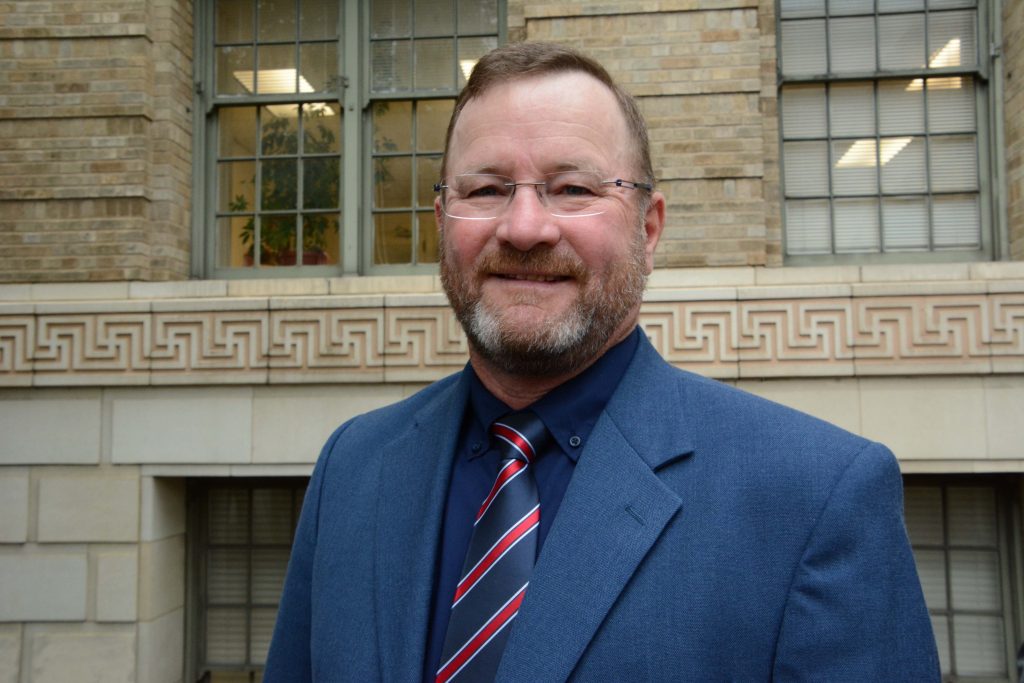 "Even virtually, the stories we share are powerful," says Doug Sombke, SDFU President and fourth generation Conde farmer. "Of course, the strength of our organization is when we meet in-person. But to make sure everyone is safe, the Virtual Fly-In is the next best thing."
Keeping South Dakotans safe was also on the mind of Sen. Mike Rounds. "This is not over. This virus is real," he said during his Sept. 16 conversation with SDFU members. "If you are going into a grocery store or going out in public, there's nothing wrong with wearing a mask. We can save the economy of South Dakota by wearing masks. Just a little common sense can go a long way."
Before delving into the priority topics of the 2020 Virtual Fly-In, Rounds provided a brief vaccine update. "We are not cutting corners on safety and in terms of determining efficacy."
2020 Fly-In Topics
Although the issues Fly-In participants focused on during discussions with leaders are not new, the COVID-19 pandemic emphasized the necessary need for change.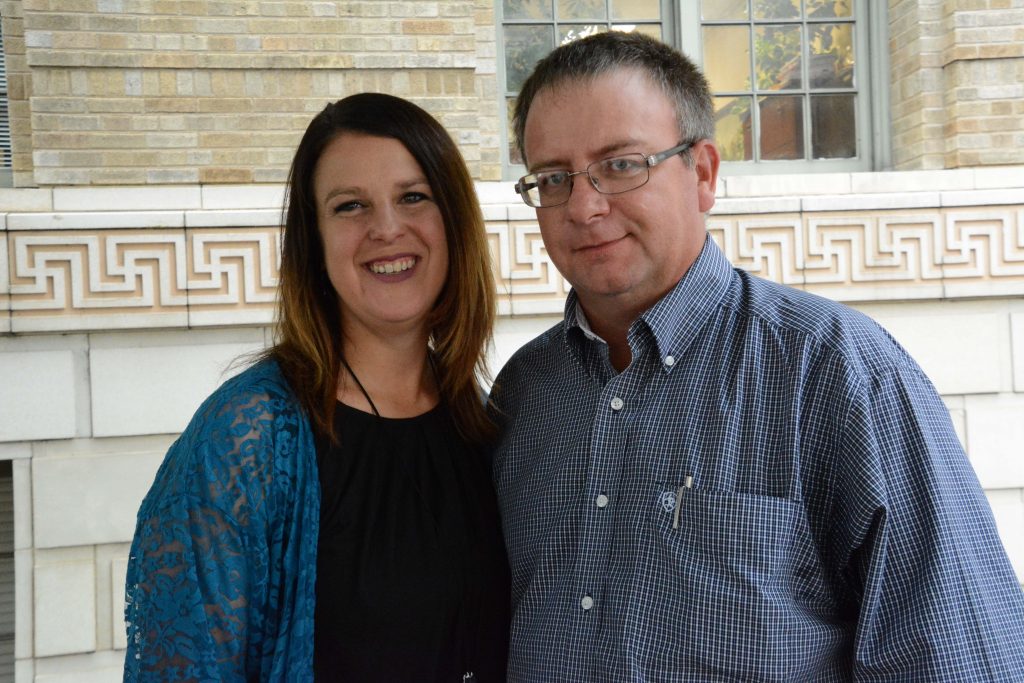 "The pandemic has shown a light on issues farm and ranch country has been dealing with for a few years, and in some cases, many years," Sombke said.
The chronic nature of issues facing family farmers is the reason Wessington Springs farmer Shane Fastnacht made time to participate in the Fly-In.
"We are all in a tough spot right now, it doesn't matter if you raise corn, soybeans, pork, dairy or cattle," Fastnacht said.
The four asks members focused on during the Virtual Fly-In were:
Reform agricultural markets
Support pandemic recovery
Support climate-smart agriculture and biofuels
Strengthen rural broadband and healthcare infrastructure
"The list is long and the needs are great. This Fly-In is essential and critical for the survival of rural communities and farmers and ranchers," said Rob Lerew, NFU President.
Reform agricultural markets
During his team's discussion with the agriculture liaison for Indiana Representative Pete Visclosky, Gregory cattle producer, George Kenzy pointed out the need for Mandatory Country of Origin Labeling (MCOOL).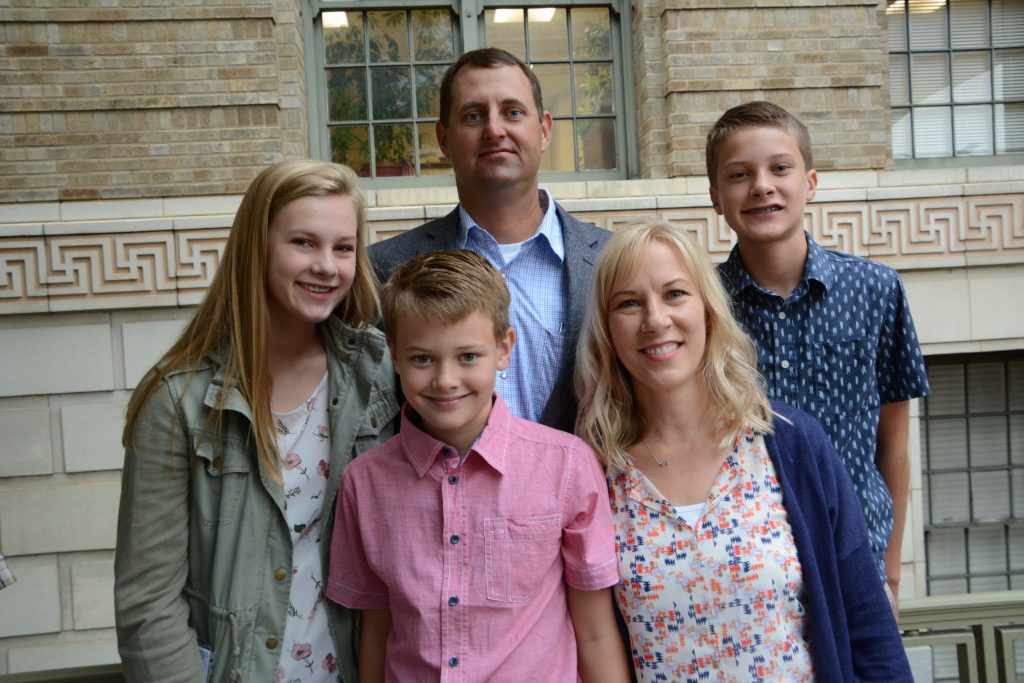 "We need MCOOL so we can compete in the world market with our premium product and for producers to provide a safe product to consumers without misrepresentation of the Product of the USA label," he explained.
The 2020 Fly-In is the third Fly-In Kenzy has participated in. And although a phone conference is quite different from the in-person meetings he was used to, he said the virtual nature of the discussion did not diminish its importance. "I used to try and outwork the problems of the industry, but we have to have a competitive market, fair and level playing field in order to be able to earn a living out here."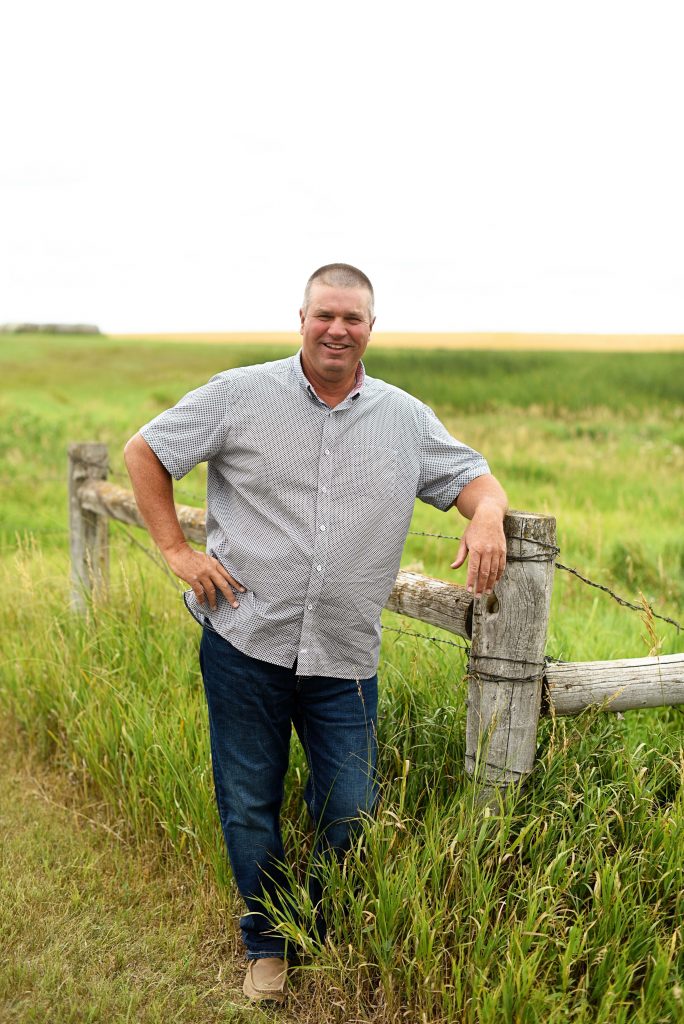 Like all Fly-In participants, Kenzy set aside time to prepare. Through his research, he learned the Representative he was meeting with was a member of the Buy American Caucus. With this knowledge, he was able to help the Liaison understand how MCOOL aligns with legislation/issues the Representative currently supports.
In addition to MCOOL, the team asked for support of a bill, which would require packers to purchase 50 percent of cattle on the open market within 14 days of processing. They also asked for support of the Ramp Up Act.
The Ramp Up Act would help smaller and regional meat processors access new markets by allowing interstate sale of State Inspected meat. "More local processing would be a win-win for consumers and livestock producers because it would cheapen transportation costs and increase competition," explained Kirk Schaunaman.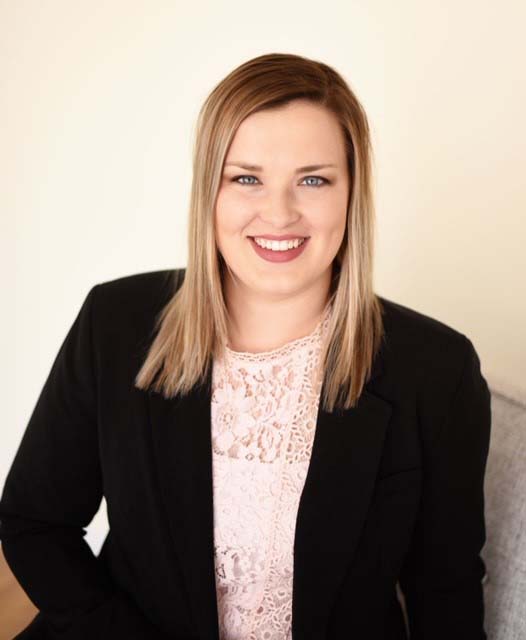 Schaunaman and the team he was a part of met with staff of California Representative Alan Lowenthal. Kirk was joined by his daughter, Kelcy.
A recent graduate of University of South Dakota School of Law, Kelcy credits her interests in agricultural policy and law to participation in the 2015 Farmers Union Fly-In.
"I am planning to get back to D.C. and do agriculture policy because I think it is really important for people who have firsthand knowledge of agriculture to educate those who don't," she explained.
Support pandemic recovery
As a rural banker and Dallas cattle producer, Hank Wonnenberg is in a unique position. He understands how his operation and many other family ag operations are impacted when already depressed markets plunged further due to the COVID-19 pandemic. And he has seen how some federal programs are not working for ag producers.
During the Fly-In he explained to Arizona Representative Ruben Gallego that the Payroll Protection Program (PPP) did not work for most farmers and ranchers with employees because showing income on 2019 tax forms was a requirement of the program. Until the meeting with SDFU members, the Arizona Representative was not aware of this issue.
"It seems like everyone in South Dakota recognizes this as a problem. There were even news reports on it. But obviously, the word is not getting out. I appreciated the opportunity to bring awareness to this issue," explained Wonnenberg.
Along with PPP issues, members brought up need for date modifications for livestock producers in the Coronavirus Food Assistance Program (CFAP). "Like many South Dakota livestock producers, we were not able to utilize those dollars because we held our cattle (past the April 1 deadline) hoping the markets would rebound," George Kenzy said.
Support climate-smart agriculture and biofuels
Doing away with hardship waivers was among the list of priorities House Ag Committee Chairman, Collin Peterson outlined when he addressed Farmers Union members in a live video chat. "I'm getting tired of fixing problems created by this Administration. We were promised only small refineries and only when actual hardships. This worked fine when Obama was in office. Then we started giving waivers to Exon Mobile."
In addition to climate and economic benefits of renewable fuels, Farmers Union members also shared the health benefits.
Supporting ethanol and other renewable fuels has been a talking point of many Fly-Ins, and Sen. John Thune said it is a message worth repeating. "We have to be vigilant. You can never let up. Oil companies, for better or worse, are never going away."
Strengthen rural infrastructure
Access to broadband across all of South Dakota and rural areas of all states was made apparent when schools across South Dakota went remote Spring 2020. And the need for a strong connection extends to many adults working from home when many offices went remote.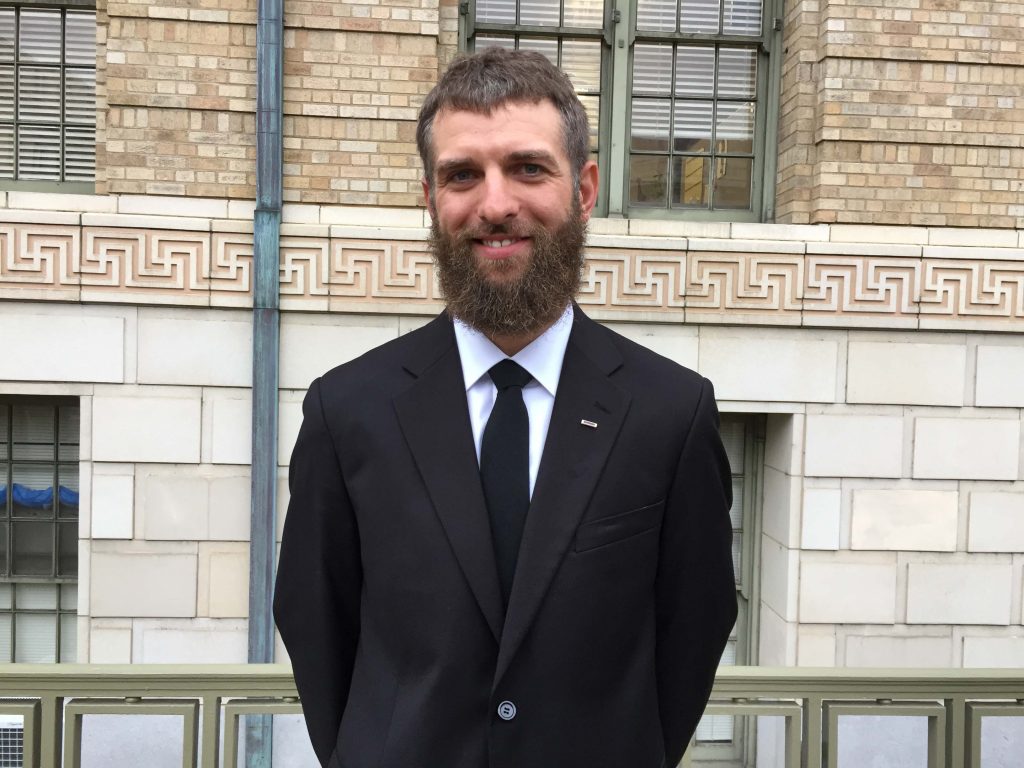 And then there's rural healthcare. During the pandemic, many South Dakotans realized the benefits of telehealth. As he prepared to discuss the importance of broadband and permanently extending insurance coverage to telehealth services, De Smet farmer, Rob Lee asked his wife, Darcie who works off the farm as a manager of a health care center, if there was any aspect of this topic he should emphasize. "She said, mental health, mental health, mental health," Lee shared. "Farming is going through a tough time and many are struggling with mental health issues because of it. My wife says their clinic has seen many farmers come in looking for help with mental health issues."
When Representative Dusty Johnson met with members, he let them know that he is currently sponsoring a bill to extend telehealth coverage beyond COVID.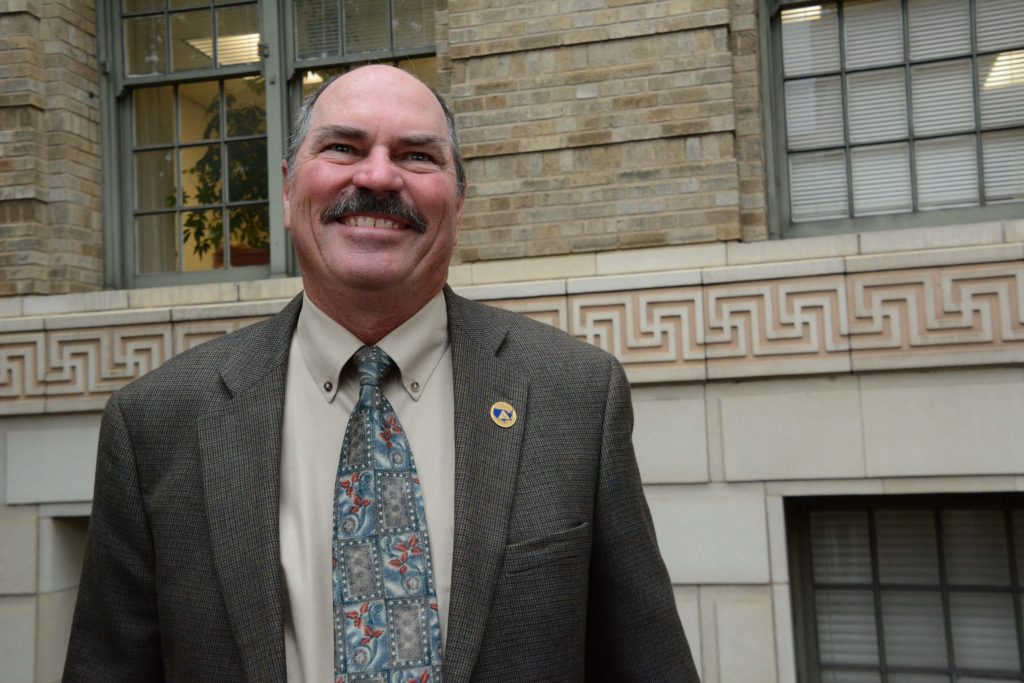 Supporting the U.S. Postal Service with adequate resources is also important to rural healthcare, noted SDFU Vice President, Wayne Soren. "The Postal Service is one of the vital lifelines we have. Many of our small towns and rural communities no longer have pharmacies – many rely on the Postal Service to get medicines. We rely on it for banking. We rely on it for so many things."
Soren pointed out that even private delivery services, like FedEx and UPS depend on the Postal Service, dropping packages off at local Post Offices for citizens to pick up.
With the upcoming election, many will depend on the Postal Service to vote. A service the U.S. Postal Service is more than ready to handle, Fly-In participants learned during a Postal Service Roundtable webinar, organized by NFU.
"The Postal Service regularly handles 500 million pieces of mail each week. If every single person in the country voted by mail, it would be just another busy week for the Postal Service," explained Stephen De Matteo, UNI Post and Logistics Global Union's Head.
De Matteo went on to explain that prior to the pandemic, the postal service was functioning without taxpayer funding. However, due to decline in certain classes of mail due to the pandemic, Postal Service income was down 40-50 percent.
"It is hard to overstate the impact of the pandemic on the postal service," said De Matteo, who urged all listening to reach out to USMailNotForSale.org and share testimonials of how the U.S. Postal Service impacts their life.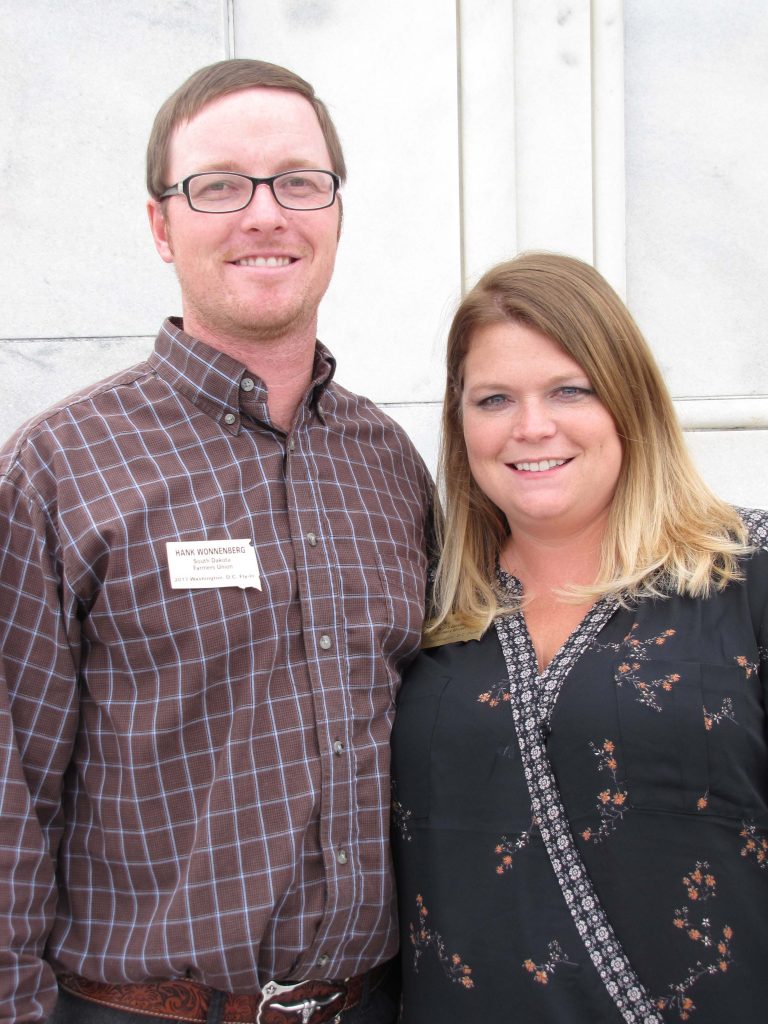 During the webinar, participants also heard from a Colorado farmer who raises, processes and direct markets poultry. He shared that due to postal service delays, caused by recent operational changes, he began experiencing a 75 percent deathrate in chick deliveries. He had to cancel future deliveries, and his operation lost more than $20,000.
Melissa Wonnenberg shared a similar story, when she visited with a Representative about the importance of the U.S. Postal Service. Due to delays, 50 percent of the chicks delivered to their farm were dead. Newborn chicks can survive 48-hours after birth without food or water. So, timely delivery is essential. Melissa also shared that because markets for grain and livestock are chronically low, both she and Hank need to work off the farm to provide for their family.
These were among the many personal stories Representatives in D.C. heard from family farmers and ranchers during the Virtual Fly-In. "I feel like they hear numbers over, and over, and over. So just throwing more numbers at them, I don't know how impactful that is. Our stories of how these numbers impact us as real people, I think they are impactful and hopefully make a difference," Melissa said.
To learn more about how South Dakota Farmers Union supports family farmers and ranchers throughout South Dakota and the nation, visit www.sdfu.org.