Celebrating Farm and Ranch Moms This Mother's Day
by Lura Roti
As we reflect on the women who raised us this Mother's Day, South Dakota Farmers Union would like to celebrate the many women who support the state's No. 1 industry – farm and ranch moms! Read on to learn about Camp Crooks ranch mom and grandma, Kay Latham and Conde farm mom, Stephanie Sombke.
Kay Latham, Ranch Mom & Grandma, Camp Crooks, South Dakota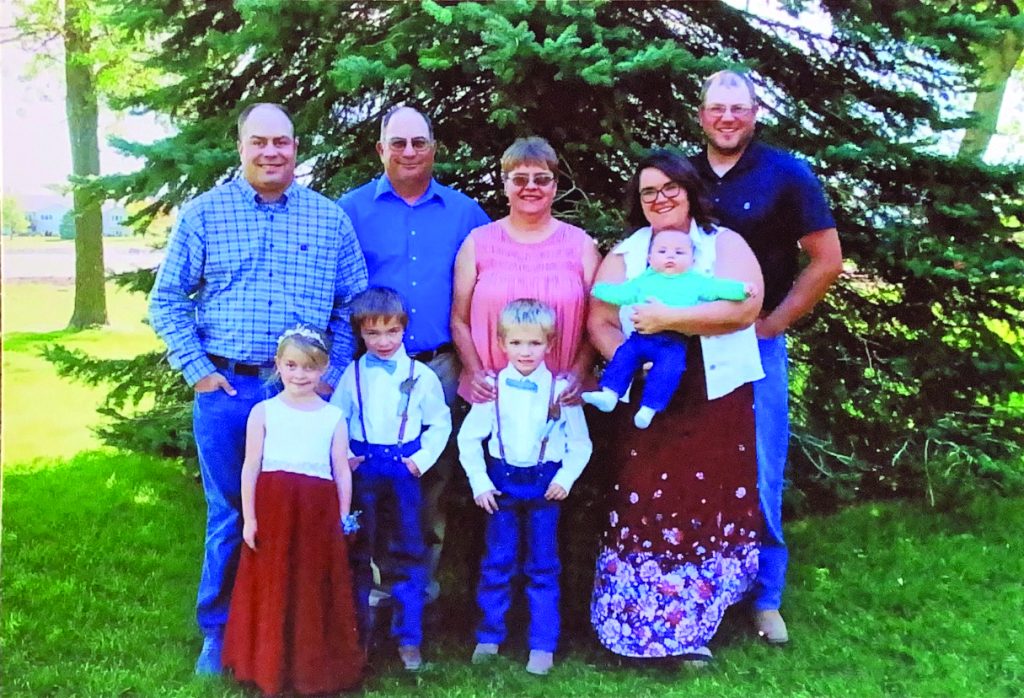 Rough and tumble. This is how Kay Latham describes her now grown sons, John, 35, and Jason, 33.
"They weren't the "color a picture with mom type." Although they are totally different from each other, they were 100 percent boys – rough and tumble," Latham said.
Giving their sons plenty of space to play and outdoor work to do were among the reasons Latham and her husband, Darwin left their teaching careers in Mission, South Dakota to return to Darwin's family ranch near Camp Crook in 1994.
"We were looking to raise our kids the way that we were raised," she explained.
When they returned to help Darwin's dad, Erwin Latham, Darwin worked fulltime on the ranch, but Latham remained in education. She worked in Camp Crook helping a student with special needs. Then, she spent 15 years working at Sky Ranch for Boys, a juvenile placement center.
She said she enjoyed the work she did and the people. "Working for Sky Ranch gave me the feeling that I could hopefully reach kids and help them turn their life around," Latham explained.
When she was home, Latham enjoyed spending time working on the ranch. She says working outdoors with her sons was how she connected with them. "I truly enjoy – still do – being with my kids," she said. "As a family we thoroughly enjoy going out to work cows or pull net wrap. In the winters we loved to go sledding."
Because they could not be away from the ranch for any extended period of time, Latham says the family took "mini-vacations," like a day trip to Custer Battlefield. And they always took time away from the ranch to support their sons in school sports.
"My boys were athletes. I very much enjoyed attending football games, wrestling tournaments or track meets," Latham said.
Today, Latham remains actively involved in her sons' and now her grandchildren's lives: granddaughter, Joy, 6 and three grandsons – Jaydon, 7; Jarrett, 5 and James, nearly 1.
During the work week, Latham takes care of Jaydon, Jarrett and James while their mom, Kaeloni works off the ranch and dad, Jason works on the ranch alongside Darwin.
"I love every minute of it. It is the highlight of my day," she said. "Don't get me wrong, there are times when they are naughty. But I treasure every moment with them. They make my day. And right now, there are so many uncertainties. We are unbelievably dry, and the cattle market is questionable. With everything going on in the Ukraine, it is so nice to spend my days with little people who love me unconditionally."
As a grandma, Latham says she doesn't worry as much as she did when her boys were young. And she is eager to stop whatever task she is doing to play. "I can always do those things later. And I will miss it when they don't want to play with me anymore."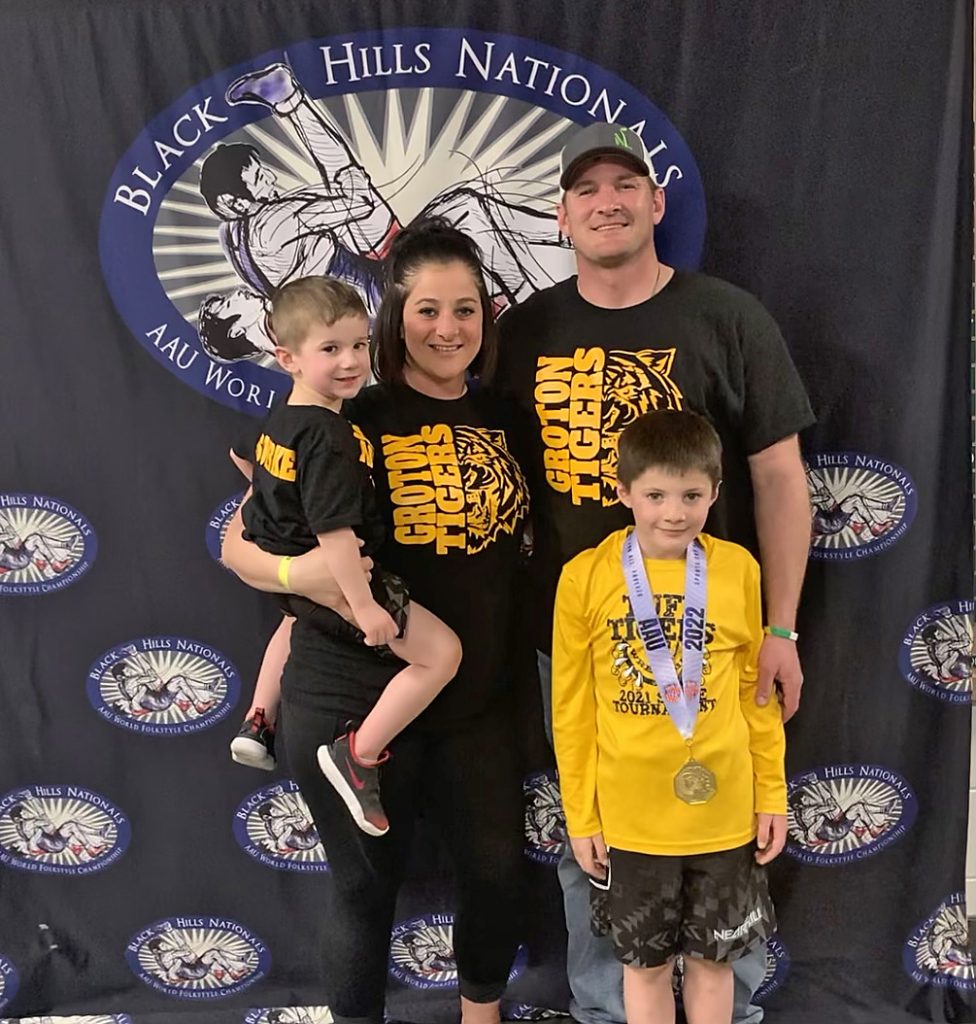 Stephanie Sombke, Farm Mom, Conde, South Dakota
Stephanie Sombke and her husband, Brett, are raising their sons on the same farm and in the same home that Brett and his dad, Doug grew up in.
"Numerous people have asked us if we plan to build new. I think it is cool that this is the house Brett's dad grew up in. And that it is still standing, and we are living here now. There are so many memories under this roof," Sombke explained.
Sombke enjoys making new memories with their sons Braxten, 6, and Brooks, 3, to add to the family collection.
"Reading is our bonding time," she said. "The boys love to be read to."
And wrestled with. "With both boys in wrestling, I end up being their wrestling dummy at times."
Growing up with her dad and two brothers, Sombke said it was not a stretch for her to get used to rough housing with her sons.
Although she grew up in town, she said she always wanted to live in the country, so when she met Brett, the idea of living on a farm in the country appealed to her.
"I wanted to live out in the country, I just didn't really know how I would do it because I was used to having everything close by."
An x-ray technician for Avera in Aberdeen, Stephanie makes the 60-mile roundtrip drive at least five days a week. "I love the patient interaction because I love people and being able to help them figure out what is wrong so they can feel better."
Although the work she does is intense, she says it is easy for her to switch gears from work to mom. "It switches automatically when I pull into the farm," she said. "My mentality is, leave work at work. When I get home I do mom things – dinner, baths, reading and play."
Sombke says she values the time with her sons. And is currently making a career change that will allow her more flexibility. "My dad was at everything we did. I want to be the same way. I want to be the type of mom who is always there for my kids."
Brett raises crops and cattle and owns a soil testing business. When the family is together on the farm, Sombke enjoys the fact that her boys have plenty of room to run.
"They have limitless opportunities to do so many different things living out here on the farm," Sombke said.