COVID-19 Further Stresses South Dakota's Ethanol Industry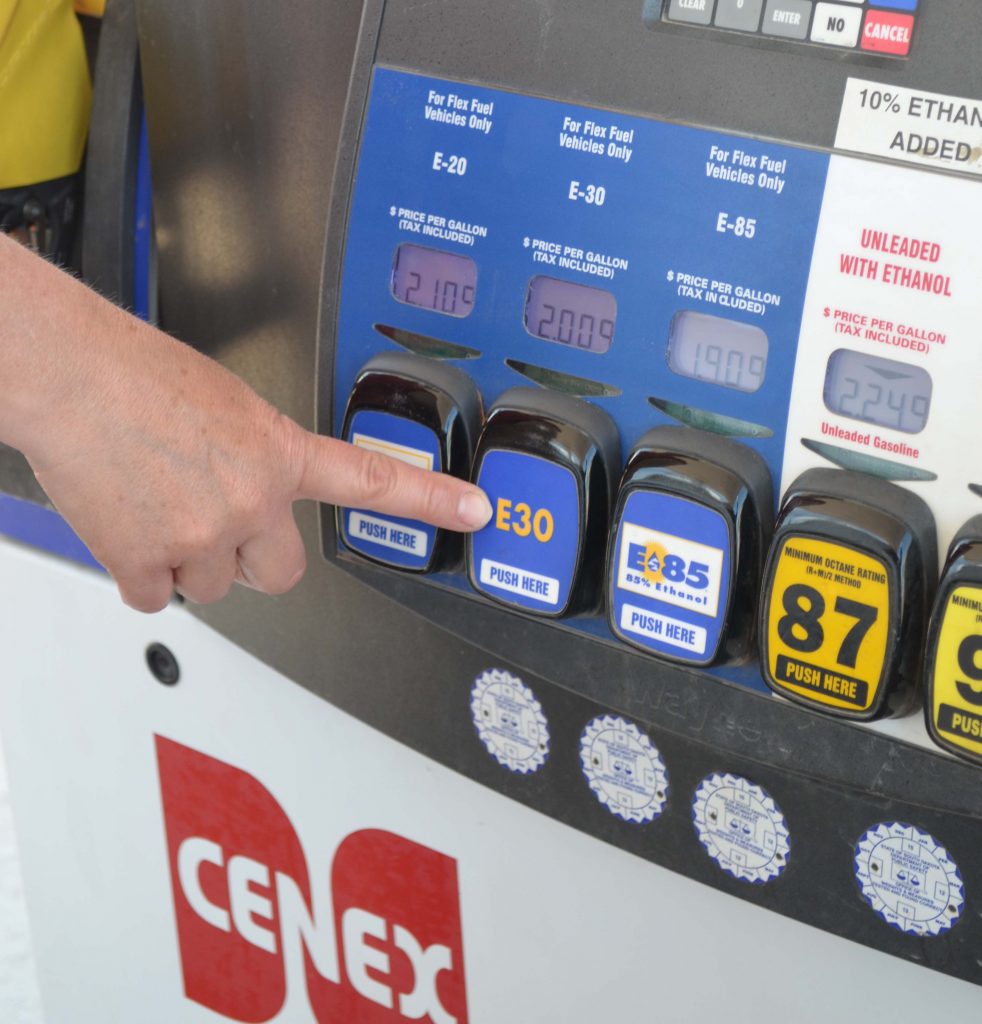 This February, Glacial Lakes Energy's balance sheet showed positive cash flow. Then COVID-19 brought morning commutes to a screeching halt as workers across the country were told to shelter in place.
"Ethanol was not in a good situation before. But then COVID came along and changed everything," explains Jim Seurer, the ethanol cooperative's CEO. "In order to to meet our commitments, we need to stay running, but we are now producing at a cash loss."
Maintaining production at Glacial Lakes Energy's (GLE) four facilities in Watertown, Mina, Huron and Aberdeen means a lot to many South Dakota corn and cattle producers who rely on GLE as a local market for corn and cattle feed.
GLE continues to produce dried distillers and modified wet grains. And due to recent closures of other South Dakota ethanol plants, demand for GLE's byproduct has increased.
"Cattle have to be fed," Seurer explains. "We are seeing customers come from further distances to purchase it."
As an essential business with many employees, in mid-March GLE began implementing CDC-preventative measures. The cooperative has restricted travel between plants and spread out workspaces to increase social distancing between employees. "Our response plan goes a bit further than what the CDC recommends," Seurer explains. "The safety of our team tops our list of priorities."
Although at this point, the ethanol industry was not included fully in the CARES Act, Seurer says the cooperative has been able to get some relief from the Paycheck Protection Program funds to help with payroll.
"GLE's efforts during this trying time are appreciated. We know that times were tough before COVID and we appreciate their role in helping not only South Dakota corn farmers, but cattle producers and their community," SDFU President Doug Sombke says. "Through the awareness of E30 GLE is promoting cleaner, safer air for all of us."
Times were tough before COVID
Ask Seurer why the GLE and ethanol plants across the country were suffering economically as they entered 2020 and his answer is short – trade war with China and refinery hardship waivers. Since 2016, the EPA granted 85 hardship waivers to oil refineries, including Exxon Mobile and Chevron. Thirty-one of the waivers were granted August 2019, spurring Rep. Dusty Johnson to introduce the Renewable Fuels Act, which tightened up application requirements. Under the new requirements, two-thirds of waivers initially granted would not qualify.
"Farm country has been right to fight against small refinery exemptions. It was bad policy from the administration and EPA. It undermined the domestic fuel production," Johnson says of the waivers GLE and SDFU fought hard to draw attention to.
In a letter he sent April 10, Johnson requested funding for ethanol in phase-4 of the CARES Act. Johnson is also working to secure more funding for infrastructure to support GLE and SDFU's efforts to bolster consumption of higher ethanol blends, like E30.
"We understand what a difficult time our biofuels industry is in, given the fact we have seen plants shuttered. We've seen workers who don't know when they will get back to work and we have seen plants who don't know when they will get back to providing fuel for America. We need to make sure that those folks have a path back to financial success once we are through this difficult time," Johnson says.
To learn more about GLE, visit http://www.glaciallakesenergy.com/. To learn more about how South Dakota Farmers Union has worked to support the ethanol industry for more than three decades, visit www.sdfu.org.