NFU Workshop Highlights Technology That Allows Diesel Engines to Run on Ethanol
During the National Farmers Union Convention attendees learned about a new technology which would allow diesel engines to run on ethanol.
The engineer who co-developed the technology said he wasn't out to sell more ethanol – he wanted to develop a way to lower carbon emissions in long-haul trucks. And ethanol fit the bill.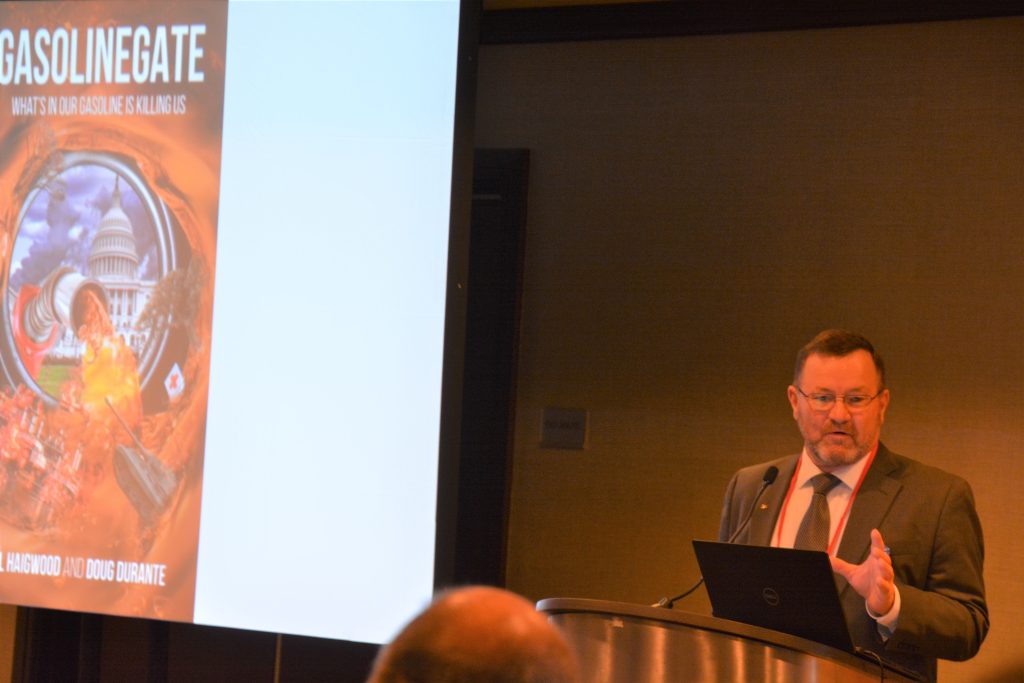 "If you acknowledge ethanol's decarbonization potential, it is hard to see a world where it does not stay relevant indefinitely," said BJ Johnson, CEO and co-founder of ClearFlame Engine Technologies.
Considering the growth in demand for long-haul trucks, even if a small percentage of fleets converted to ethanol, Johnson said demand for ethanol would dramatically increase. "Long-haul trucks need a liquid fuel like ethanol. Right now, trucks are 100 percent diesel. But in five years, it may only be 5 percent. But there will be more trucks. So, it is not a question of 'how does ethanol take more of a shrinking market?' If you get into these markets (and convert diesel trucks to ethanol), it is how much of this growing market can ethanol serve?"
He noted that 1 billion gallons of ethanol would be needed for every 1 percent of long-haul truck engines converting from diesel to ClearFlame technology and fueled by ethanol.
Doug Sombke, South Dakota Farmers Union President, co-led the workshop with Johnson. He spoke to the ability for farmers and the ethanol industry to meet increased demand created once more diesel engines are utilizing ethanol, Doug Sombke had this to say: "I heard people say, 'I don't think we can make that much ethanol.' I remind them, that I heard this same comment when we were encouraged to meet demand for E10. Farmers have a unique ability to surpass production expectations."
Johnson explained that new diesel engines can be manufactured with ClearFlame technology to only run on ethanol without losing any of their power. He also said the company can modify existing diesel engines to run on ethanol. And the technology can be utilized in any diesel engine.
"We are getting to a future where not just trucks, but the tractors that plant the corn are running on ethanol," explained Johnson, who earned his bachelor's, master's and doctorate degrees in mechanical engineering from Stanford University. To learn more about ClearFlame Technologies, visit www.clearflame.com. To learn more about the work South Dakota Farmers Union does to support the ethanol industry, visit www.sdfu.org.